How to Handle Getting Stuck in an Elevator
Kings III, emergency communications experts, offers up advice on what to do if you get stuck in an elevator to get yourself out with as little danger and panic as possible.
Getting stuck in an elevator: if you're not in the emergency communications business, it's not something you think to prepare for, but it happens so frequently that maybe you should. Seriously, add "elevator entrapment" to your Google Alerts and watch the related news stories pile into your inbox. Once becoming stuck in an elevator, many people either become so irritated or panic so much that they do things that worsen the situation by prolonging the entrapment, or, even worse, putting themselves in danger.
Hold Down the Door Open/Close Button
At Kings III, the very first thing our emergency communications dispatchers ask the people to do is hold down the door open/close button for 5 seconds. Often, when it appears that you are stuck in an elevator, chances are, the door is just jammed and not properly opening. Even more often, people simply forget to press their floor destination once they have entered the elevator and, not realizing this, believe that they have become stuck! We all have our space out moments. Hopefully after holding down the button, the doors open on the appropriate floor and this is where your bad luck runs out! If not, it's okay- we've got some more tips.
If holding the door open/close button doesn't work, it is important that you do not try to exit the elevator by yourself. This is where dangerous accidents can occur. Instead, look for an elevator phone within your elevator cab. All elevators are required to include a phone, so this should not be difficult to locate.
This phone will connect you to either a trained emergency communications specialist that will help you take the appropriate steps and send help your way or a 911 dispatch center. Some buildings have the phone set up to ring to their elevator maintenance company, security or their front desk. In those situations, let's hope that after hours support is a consideration they've made accommodations for and that those answering the phone are trained to properly escalate the call.
Make Noise to Get Discovered
If for some reason your elevator cab does not have an elevator phone or the phone is out of service and you cannot connect to an elevator emergency communications operator, make sure to be loud in order to draw attention to yourself. The best way to do this is to locate the elevator alarm button and repeatedly push it, which will sound off a loud alarm audible to those in the vicinity. This will notify people nearby that you need help. If you are still unable to garner anyone's attention, do all you can to make yourself louder. Elevator doors create quite the sound barrier.
Try to Remain Calm
It can be very scary when you're stuck in an elevator and unsure when you will receive the help that you need, but above all else, try to stay calm. Panicking could lead to shortness of breath, or worse, health-related issues, only making the situation worse. If you feel yourself panicking, try closing your eyes and taking deep breaths and instruct anyone else in the elevator to do the same. Keep in mind that help is on the way and the situation is only temporary.
Hopefully you don't ever get stuck in an elevator, but luckily if you do, you now know what to do to make the process go smoothly, and with a little luck, you might just get to talk to one of our emergency communications specialists! To learn more about Kings III, visit www.kingsiii.com.
CATEGORIES TAGGED
ELEVATORS
PROPERTY SAFETY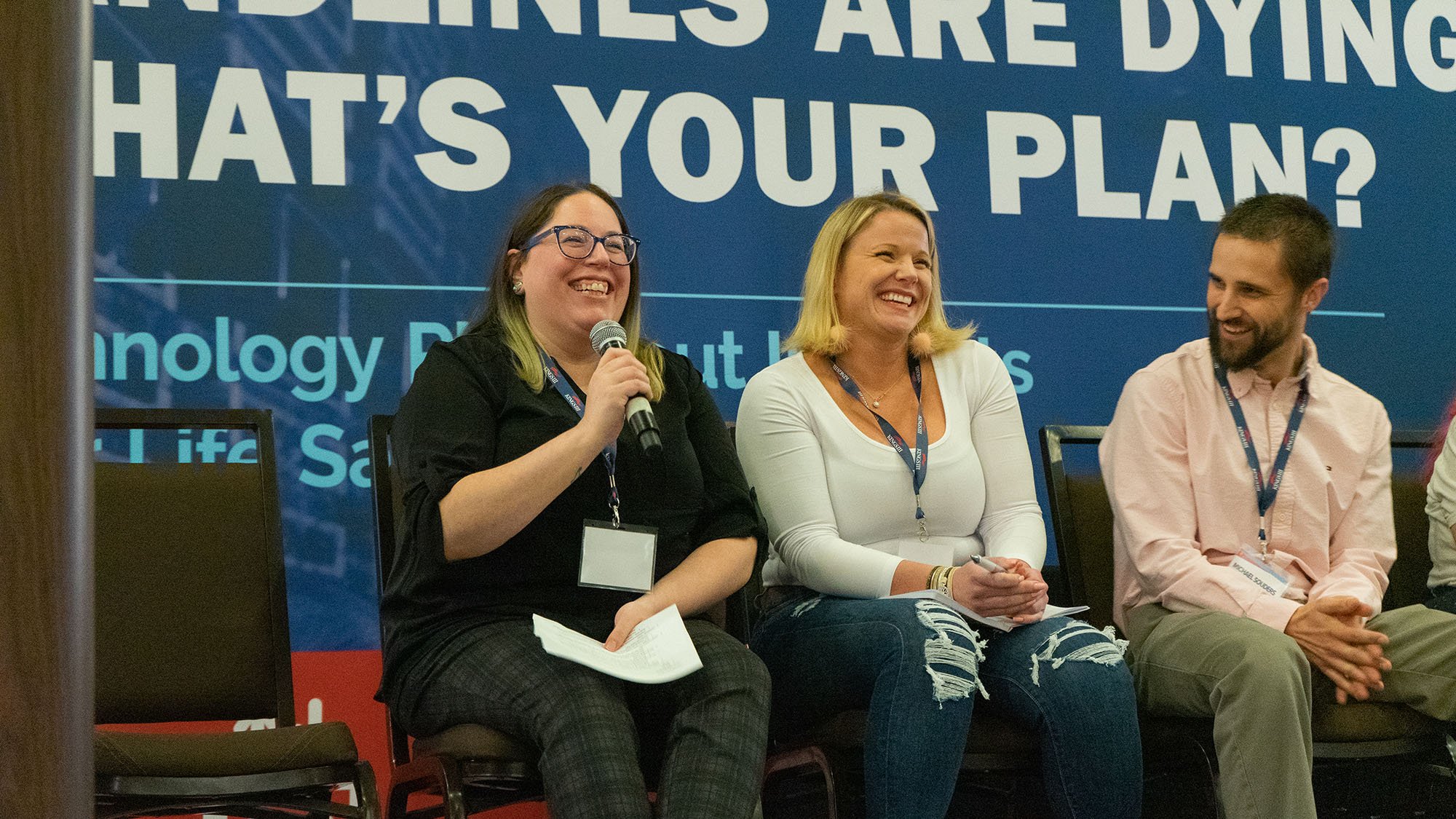 We're honored to be recognized by our employees and The Dallas Morning News by making the daily newspaper's Top 100 Places to Work list for the 4th year in a row, falling in at 26th in the midsize companies category.