Learn More About Our Emergency Communications Operators
Get acquainted on a more personal level with some of the Kings III operators that handle your emergency calls and learn more about what they do to contribute to your property's safety. Meet Victor and Briona!
At Kings III, you'll often hear us tout that our service is what sets us apart- particularly the service you will see from our emergency communications center. What exactly is so great about it? Our Emergency Dispatch Center, or EDC, as we call it, is staffed 24/7/365 with operators who are Advanced Emergency Medical Dispatcher (AEMD) trained and both Red Cross CPR and HIPAA certified in order to provide the best possible help to others in their moments of crises. This is a higher level than is often required in 911 emergency communications centers. Even more importantly, we prioritize hiring upstanding, compassionate and caring operators who will go above and beyond what is expected of them to ensure that our emergency callers are in good hands. Don't just take our word for it- see a more personal side of two of our EDC operators, Victor and Briona through this interview blog post.
Let's get to know these two!
Find out how to improve safety and reduce costs at your property
Our best-in-class emergency phone + monitoring solutions provide peace of mind and are backed by decades of expertise
Learn More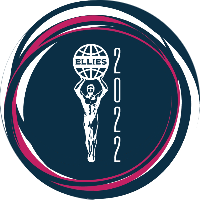 2022 ELLIES WINNER
Best Supplier -
Communication System
What do you think makes the EDC different from similar centers?
Victor: To me, there are many things that make Kings III stand out, including our size, certifications and training. Coming from a law enforcement background, we are the closest to what I've seen to an actual 911 center when it comes to how we respond to emergencies when it comes to professionalism. Additionally, because we are a specialized and dedicated call center, we are able to operate with a more personal touch than what you will find at other monitoring centers. This allows us to provide a better experience to those who call in needing our help.
Finally, we have one distinguishing factor that most, if not all, other centers don't have: the AEMD Certification. This gives us the ability to go above and beyond what is typically expected of a call center. We are able to remain on the line with our callers once help has been dispatched to provide medical help and necessary assistance while they wait for help to arrive, positioning us as a first response. Other call centers that do not have this certification cannot legally offer any assistance. This is one of our most important distinguishing features.
Briona:  I have worked in emergency and non-emergency call centers before Kings III, and I had grown accustomed to gathering minimal information and only recording it in shorthand simply to get the information out quickly. This often led to gaps in important information for legal, quality control and training purposes. With Kings III, we are taught to get as much information from the caller as possible and to add it to our customers' file so that upon request of the transcripts, our customers are able to understand exactly what went wrong and can provide thorough evidence of how the situation was handled if need be.
I have also noticed that the customer actually does come first. At Kings III, we are allowed and even encouraged to put the caller at ease by staying on the line with them, offering them advice, reassuring them and even calling loved ones and/or colleagues to make them aware of the caller's circumstances. All the while, another co-worker begins to make calls to request the appropriate parties to assist the person that is in distress so that any problem is addressed as quickly as possible.
What is the craziest call that you have had to dispatch?
Victor: The craziest call is one I hope to never hear again. It's a call that gives you chills up your spine- one that you wish wasn't real. The call I received was from a pool phone. An adult male yelled in distress, "Officer down! Officer down! We need help!" I dispatched to the police right away, trying to capture the distress in the man's voice and knowing that they would feel the same chills down their spines and worry that I had. This call was especially unique because I knew that the dispatched help, the police, were also in distress, as they began checking that all their officers were accounted for. Previously coming from the law enforcement field, it hit especially close to home for me.
Briona: I received a call from a 3-year-old who was alone in an elevator. I was pleasantly surprised and impressed at how calm and matter-of –fact he was, despite the fact that he was alone. He was more level-headed than most adults we deal with on a daily basis! A fellow co-worker attempted to call the property to check the area, but due to no one answering they called the police to come and assist the unaccompanied minor. I found this call to be more concerning than crazy, possibly due to the fact that I am an overprotective mother myself. The maturity with which such a young child could handle an unpleasant situation, however, will always stick out to me.
What is your favorite thing about your job?
Victor: My favorite thing about my job is the ability to be the first to respond to someone in distress, whether it be someone who is stuck in the elevator or building or someone who needs medical attention. It is very rewarding to bring comfort to people in their trying times and to know that you are making a difference by getting them the help that they need.
Briona: My favorite thing about Kings III is that it is a family-oriented company. I have worked for companies that seem to forget that you have a life and separate obligations to your family outside of work. I knew from the beginning that Kings III was BIG on family and I have honestly seen and experienced that with my own eyes through the way that they treat their employees. It seems that they really understand that an employee's performance is directly impacted by their satisfaction of their work environment.
What is the hardest thing about your job?
Victor: Because you're a part of the first response, you don't always get to be there to see the end or outcome of the call. You don't get to see the smile of the other person when they are freed from the elevator or when EMS arrives and they get the help that they so desperately needed. All of us here take our jobs to heart. When we speak with the voice on the other end of a call, we feel compassion and empathy because we are invited into someone else's life during a moment of stress. To us, they aren't customers. To us, they have a name and a life. For that moment, every action we do affects them. We definitely get invested, so not always knowing the outcome is especially difficult.
Briona: The hardest thing about my job is wanting to be able to do everything I can to help someone in need, even when the situation depends on factors that are out of Kings III's hands. I can only imagine how hard Hurricane Harvey was for those in Houston who were directly impacted, because it was heartbreaking for those of us in the EDC as we realized the devastation through their second hand accounts. There were individuals in the area without power and whose cell phone had been soaked by the rain who used the Kings III call box to try to get assistance. Due to the call volume that all emergency services in the area received that weekend, one of my colleagues remained on hold for an hour as they attempted to dispatch local help to those that needed it while another colleague stayed on the line with the caller. However, in that situation, even local responders' hands were tied due to the circumstances. I believe that weekend will stay with me for quite a while.
See what we mean? Victor and Briona clearly put a lot of heart into their jobs. We hope this gives you a better look at the kind of people that our EDC operators are and how we like to do business here at Kings III. We certainly feel privileged to have them on our team, representing us and our customers to those calling for help. For more information about our emergency communications services, visit www.kingsiii.com.
CATEGORIES TAGGED
ELEVATORS
PROPERTY SAFETY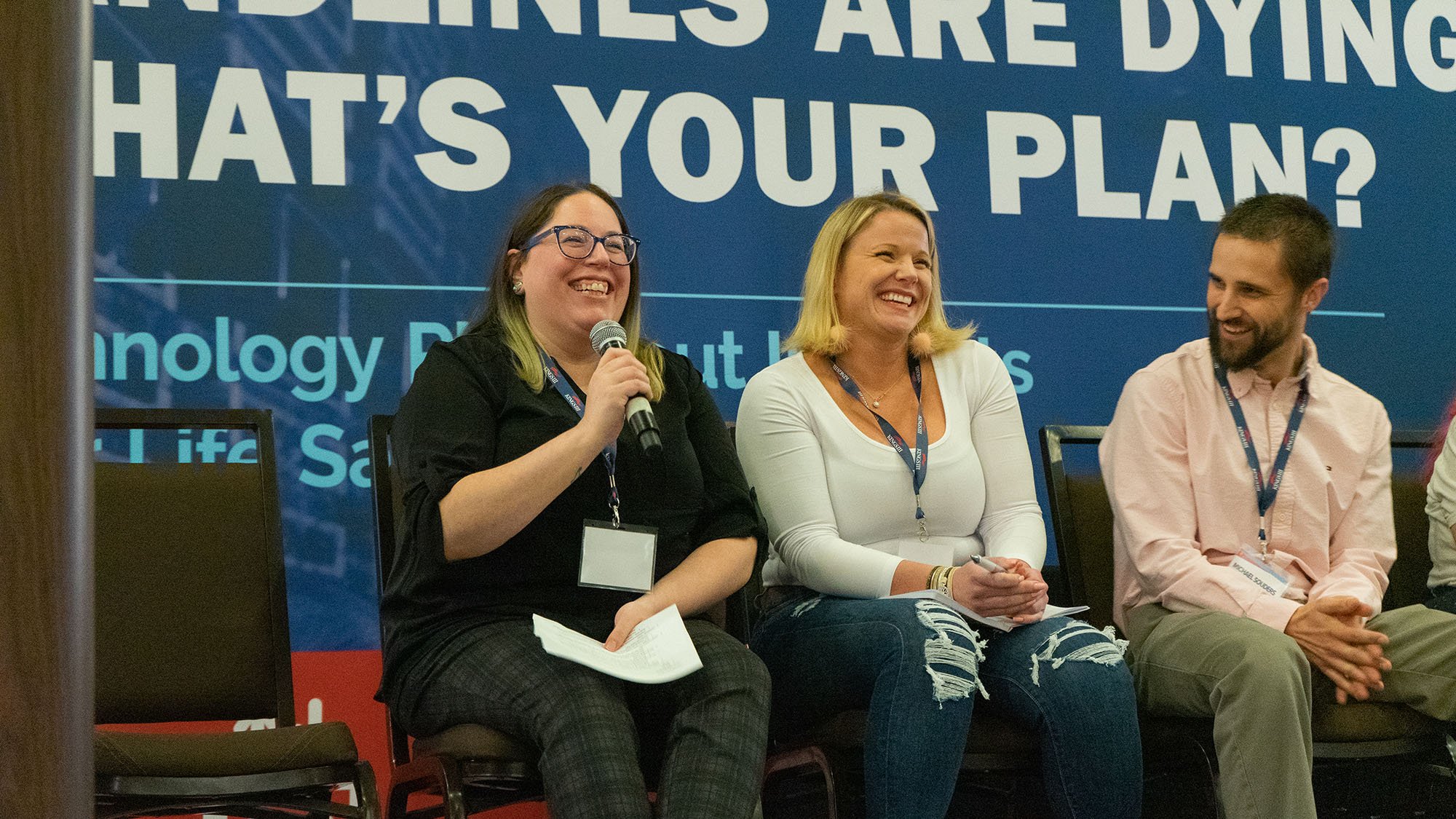 We're honored to be recognized by our employees and The Dallas Morning News by making the daily newspaper's Top 100 Places to Work list for the 4th year in a row, falling in at 26th in the midsize companies category.