Property Safety Measures for Your Deaf & Hard of Hearing Tenants
Nearly 37.5 million Americans (that's 15% of adults over the age of 18) experience hearing loss, according to the National Institute of Deafness and Other Communications Disorders (NIDCD). As our population ages, this statistic is likely to increase. Although, of course, those with hearing loss or deafness can continue to live independent and productive lives, there are unique needs and accommodations associated with them, and it is in your best interest as a property manager to keep their safety in mind. 
Meet The New Two-Way Video & Messaging Elevator Code
Our best-in-class emergency phone + monitoring solutions provide peace of mind and are backed by decades of expertise-now compatible with video and messaging systems
Learn More
Here are some considerations to make when helping to protect your deaf/hard of hearing tenants:
Have a plan. 
Talk with your tenant about what may happen in the event of an emergency. Find out the best way to communicate with them in an emergency, and the most likely place they may hide or evacuate. Perhaps they may want to share with you an emergency contact to call, just in case. Most importantly, make sure they are aware of your property's official escape routes.
Remember that those with hearing impairments rely strongly on vision
. 
Make sure the tenant's space — as well as all evacuation routes — are well lit.
If possible, place your tenant in a space nearest to a fire exit.
 This can allow them to reach safety in the event of an emergency quicker, even with later notice.
Provide important information in writing. 
The tenant can store this information in advance and refer to it when needed.
Get a customized alarm
. 
A blaring alarm for fire, smoke, or carbon monoxide may not serve those who are hard of hearing. Instead, consider alarms that feature flashing strobe lights and motion detectors that may alert them that somebody is knocking at their door or window, trying to help them escape. 
Allow for service animals
. 
Most property managers consider service animals to be of help to those who struggle with blindness, but a service animal can be very helpful to those with hearing challenges. A service dog can be trained to sense and alert its companion to danger or alert the tenant to someone knocking at the door.
Consider using phone apps that allow you to communicate with those who are deaf.
There are many high-quality apps that are dedicated to communication with those who are deaf. Find out which one your tenant may use, or suggest one that may work for both of you. For some suggestions, click here.
Encourage your tenant to get to know the neighbors.
It's an opportunity for helpful people to look after each other, and inform them of emergencies.
Be aware of your state's ASME/IBC elevator codes for the deaf and hard of hearing.
Both of the latest versions of ASME and IBC regulations now include the following regulations:
Two-way messaging capability for hearing and/or speech impaired

Video capability

Display message to indicate help is onsite (if rise is 60 feet or more)
The following states have adopted ASME 2019 and/or IBC 2018/2021 and are required to meet its updated standards for new construction elevators:
Alabama

Arizona

California

Colorado

Georgia

Hawaii

Illinois

Iowa

Maryland

Mississippi

Nevada

New Hampshire

North Carolina

Ohio

Oklahoma

Pennsylvania

Rhode Island

Utah

Virginia

Washington
This list is actively growing and other states are expected to follow suit. Find out more about your state here. 
What do the new elevator code regulations mean for you? Read more about it: Get the Latest Elevator Code Updates 
Have an emergency communications system in place that provides for accommodations to the latest code updates. 
For all tenants, it's vital to have a fail-proof method of communication for help in the event of an emergency. Kings III, for instance, monitors 100,000+ emergency phones across the United States and Canada. That's with 24/7/365 monitoring (our operators are well versed in over 175 languages) and installation and maintenance included in your plan. Simply picking up the phone can alert one of our operators to an emergency, and help can be called.
Kings III has developed our CabView monitoring solution for the new video and two-way messaging code requirements. The biggest advantage of the Kings III approach is that it is non-proprietary, meaning our all-inclusive monitoring solution can be paired with any non-proprietary VMS. This makes for an easy transition when meeting new code. Here's how it works: 
You can learn more about CabView here. 
Find out more about what you need to do for your deaf tenants under the American with Disabilities Act. 
We would welcome the opportunity to discuss your elevator phone code compliance needs. You can get in touch with our experts here.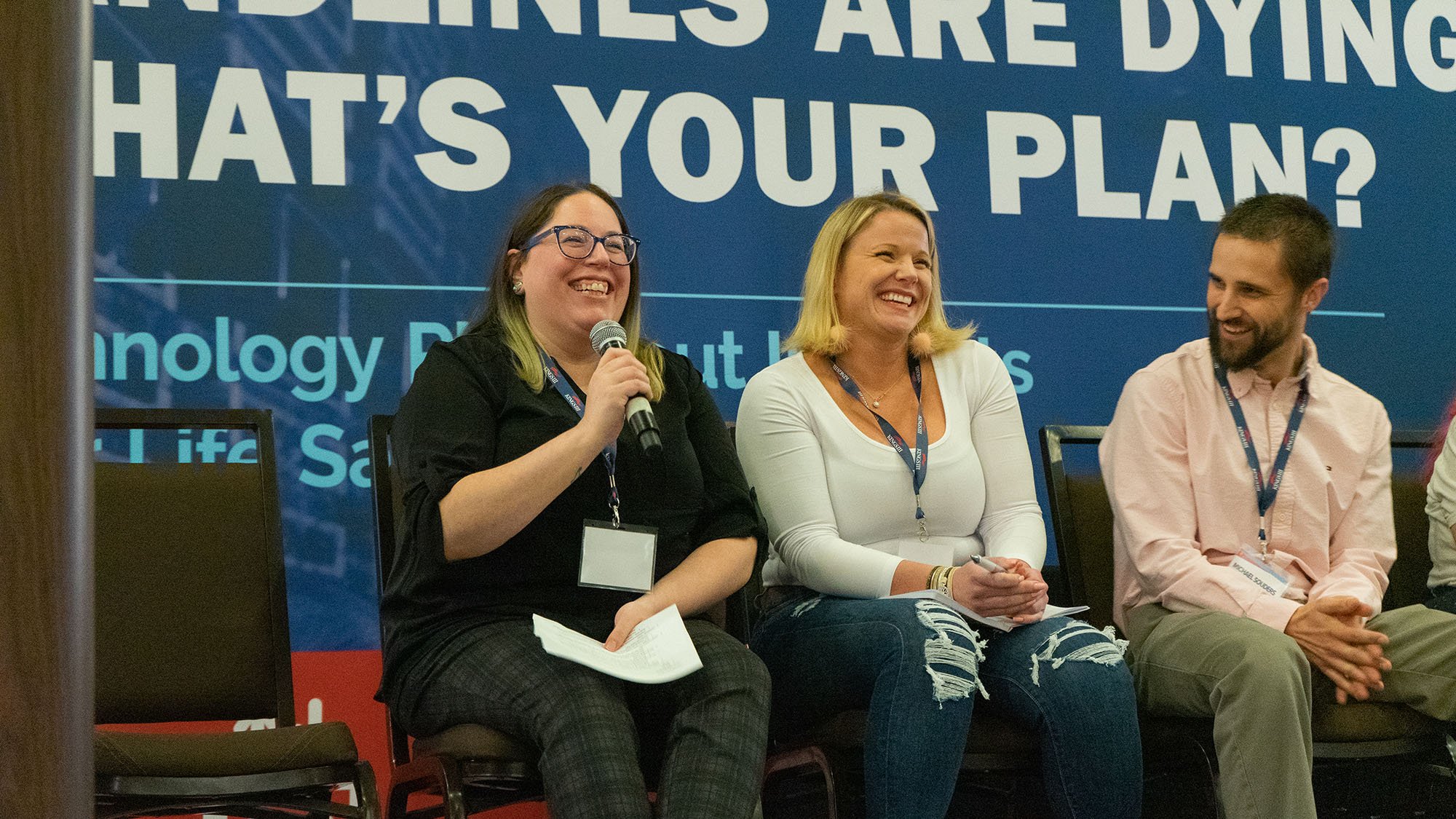 We're honored to be recognized by our employees and The Dallas Morning News by making the daily newspaper's Top 100 Places to Work list for the 4th year in a row, falling in at 26th in the midsize companies category.
When these changes are implemented in your state, they will greatly affect the way you have to approach shopping for an emergency monitoring provider. Can your vendor provide the necessary technology for video and text? Additionally, do they have the capabilities to monitor that hardware as the new code requires? Here at Kings III, we provide the code-compliant equipment to you at no cost when you sign up for our all-inclusive monitoring agreement.