Types of Emergency Phones: Glossary and Resources
As an emergency communications provider, this next sentence should come as no surprise. We want to talk about emergency phones. Sounds super straightforward and not loaded at all, right? Ha, we know. There are so many different types of devices that can be considered emergency call phones. Do emergency phones have to be phones with emergency buttons? Are they always 911 emergency phones? There are even emergency use only cell phones. Do those count as emergency help phones? Our answer? If you are looking into information on emergency phones, it's worth getting some context on all emergency response options at a high level. Here, we'll attempt to do just that by providing a 'types of emergency phones' glossary with important facts and links to outside resources for ALL types of emergency phones, along with special considerations.   
Generally speaking, of course, emergency help phones are typically phones for emergency use only. While elevator emergency phones and emergency pool phones are often required by law and thought of as staples when it comes to safety assistance, emergency response options are available (and recommended) for any and all vulnerable areas.  
Find out how to improve safety and reduce costs at your property
Our best-in-class emergency phone + monitoring solutions provide peace of mind and are backed by decades of expertise
Learn More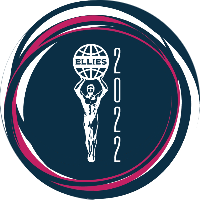 2022 ELLIES WINNER
Best Supplier -
Communication System
 For simplicity's sake, we'll break this down into three parts:  
Indoor Emergency Phones

 

Outdoor Emergency Phones

Miscellaneous Emergency Response
INDOOR EMERGENCY PHONES
Areas of Refuge
An area of refuge, also known as an area of rescue, is a designated place where people trapped in a building can go to seek and await help. Tenants may need to wait in an area of refuge if evacuation is not a safe or possible option in the case of fires and multiple other emergencies. A common example of a need for use is that of bedridden hospital patients who may be unable to descend stairs and need to wait for the fire department or first responders in a safe place. Within these areas, two-way voice communication systems, or phones for emergency use only, are required.   
The two-way voice communication system may be the only accessible means to help during a dangerous situation, so its presence is key. Drilling down further, that two-way communication system should contain the following: 
A call button

 

A light indicating that an emergency communication staff knows about the emergency and is on the case

 

Hands-free capability for ADA compliance
An SOS call box device, or a help point in an area of refuge is required by law in many states (check your local laws). 
Elevators
You're more than likely going to be riding one of the 18 billion elevator trips that take place every year. The odds are that at least a few of these rides will experience a malfunction (we hope it's not yours!). Causes can be attributed to anything from normal wear and tear to electronic issues. Nobody wants to be stuck in an elevator, but some people will be more freaked out about it than others. It's no joke: being stuck in an elevator, for some, can trigger physical and psychological conditions. An emergency response phone is already required in any public elevator in the United States (visit our code database to see what your state expects). An emergency phone for elevators and its response makes all the difference. The difference maker that sets us apart from other solutions is a user-friendly call that is immediately placed to an emergency dispatch center, connected to skilled, empathetic operators ready to respond 24/7/365.  
How do elevator emergency phones work? Today's technology can offer both cellular and phone line options. With the decommissioning of landlines, many are looking at landline replacement options: 
VoIP elevator phone

: although widely available, VoIP can be an issue when it comes to elevator phone use. A round-the-clock monitoring team, when they need to call back your passenger, may need to be granted access to your network. 

 

Note: be aware that using your IP address for these types of communications can possibly bring

security issues

.

Cellular elevator phone

: for most property owners, the cellular solution is the way to go,

as long as it's customized

. Here's how: 

Ensure your cellular solution allows for the monitoring center to identify the caller's location. This needs to be drilled down to the location and even the elevator cab number. The passenger should not need to provide this information. 

 

The system requires a direct connection to power, along with a battery backup. 

 

When evaluating your system, make room for time to connect. Here, speed is a value. Give your passengers a "concierge experience," making a quick emergency response a much-appreciated amenity that shows you are thinking of them in a stressful moment. 

 
Fitness Centers
Due to an abundance of both electric equipment as well as physical activity, fitness centers can be considered high-risk areas and require an extra level of safety. While not necessarily required by law, emergency response phones can provide a higher level of help than emergency calls from cell phones can offer and can be true lifesavers in the event of an emergency in your fitness center. 
Stairwells
We often take stairs and stairwells for granted, but these are typical locations for accidents and crime. In other words, they're an ideal place for phones with emergency buttons. Take a good look at your stairs and stairwells: are they well-lit and free of debris and storage? Are the handrails secure and do you place down no-slip strips? Check your local building codes – a code-compliant emergency telephone may be required equipment. Even if this is not the case, you must evaluate the risk they may pose and how vulnerable the area may be, as these can warrant the need, law or not.  Attention to your stairs and stairwells should be a year-round concern, but especially during icy and inclement weather. 
OUTDOOR EMERGENCY PHONES (all should be weather resistant)
Bluelight
Emergency bluelight phones are also known as stationary emergency phones. They are planted or fastened in high-risk locations that may not necessarily be ideal for emergency calls. You may sometimes see them as emergency call box phones. They're meant to be easily recognizable and provide easy access to help. Note that bluelight emergency phones don't always require a blue light. The most common location for bluelight emergency phones:  
Highways 

 

Bridges 

 

Tunnels 

 

Campuses 

 

Industrial complexes 

 

Remote roads 

 

Parks and recreational spaces 

 
Don't be fooled by the idea that blue light boxes are "old school" or retro-looking. Today's bluelight emergency phones are cutting-edge and state-of-the-art. They are created to integrate easily with most of today's technology, from video cameras and card readers to mass notification software.  
Campus
One of the major advantages of emergency phones on college campuses – as with all emergency call phones – is that they can act as a deterrent to crime. The tragic reality of school shooting incidents makes campus emergency phones more important than ever. Of course, the other huge advantage is, again, like other types of phones: providing immediate emergency response when needed. Common areas for campus emergency phones include walkways, dorm courtyards, hallways, common areas, and lobbies. A campus emergency phone used during an active shooter situation could mean the difference between life and death. See our customer story: Active Shooter Drill and Planned Electrical Shutdown Reconfirm KEARNY Real Estate's Decision to Implement Kings III Elevator Phone Monitoring. The call gets through to an always-available staff ready to get immediate help, with no fuss or missing information or confusion.  
Pool Phones
Not every state requires emergency phones for swimming pools (though many do!), but having one onsite may reduce or prevent injury, accidents, crime and even drowning. They're also helpful for tenants who may see structural damage and potential maintenance hazards (an ounce of prevention is worth a pound of cure). Emergency pool emergency phones may also reduce your liability. These communication devices are best utilized when placed no further than 200 unobstructed feet from the pool itself. Without question, emergency phones in pool areas should exist solely to help in a pool-related emergency. However, the phone's location should still be instantly accessible in all times of need, if necessary – people tend to remember that pools often have emergency help phones. Some examples below:
A real emergency call handled by our Emergency Dispatch Center (EDC):
No shortcode ID found
MISCELLANEOUS EMERGENCY RESPONSE
Highway call box
Such an emergency call box SOS is for drivers and passengers on highways who need assistance. It's usually a metal box that contains a direct line telephone, but it could also feature other types of telecommunications devices. This is also known as an emergency roadside telephone. These boxes can often be identified by a blue strobe light that briefly flashes every few seconds. Some of them can be solar-powered. In the old days, before the introduction of two-way radios, police precincts used callboxes (or a "police call box") at street corners. This way, beat officers could report trouble immediately to the dispatcher. It's the same idea today.  
Emergency phones for planes
The Federal Communications Commission (FCC) issued regulation 47 CFR 22.925, which prohibits the use of cell phones in airborne aircraft. However, the FCC has since waived this rule for approved systems that do not interfere with ground-based networks. This waiver does not include ordinary cell phones. The goal is really about the ground, not the air: it's to protect land-based cellular networks from interference. A cell phone call made from an aircraft could have a signal that is strong enough to cause interference at different cell sites on the ground. The solution (so far) has been the "airplane mode," which allows you to safely use your phone while in the air. Possibly in mid-to-late 2023, airline passengers in the European Union will soon be able to use their phones without airplane mode (the decision is still being debated at this printing). The European Commission decided that airlines can provide 5G technology on planes. There is no word yet if the United States is going to follow suit.  
Bottom line 
With any type of emergency help phones, the goal is the same: ease of use and speed of response – phones for emergency use only. The caller who is experiencing an emergency should only need to push one button to start the response process. There should be no unnecessary fumbling with cell phones or land phones, and no need to look up or relay locations, addresses, or directions. That information is preloaded and immediately available to the call center. Additionally, live operators should be on call all day and all year, with no waiting, communication gaps, or confusion. The conversation should be two-way and allow for clear speaking and hearing. Another advantage: emergency call phones can be used by anyone, including visitors who may not be familiar with the technology.  
Seconds count. We know because we've been making them count when it matters most for over 30 years. Since inception, our only business has been providing emergency response with best-in-class dispatchers holding Advanced Emergency Medical Dispatcher (AEMD), Red Cross CPR, and HIPAA certifications. With Kings III you have the comfort of knowing that your call will not only be answered quickly, but by someone who can provide pre-arrival medical instruction.    
Your Kings III emergency response can also be enhanced with FirstNet®, Built with AT&T. FirstNet is the reliable, highly secure, interoperable, and innovative public safety communications platform built with and for first responders. Most importantly, when the cellular network goes down, FirstNet gives your emergency phones priority.       
So, when misfortune happens – whether we are responding to a trapped elevator passenger where a building has lost power during a storm; a multifamily community where a swimmer has suffered a heart attack; or a school on lockdown – Kings III monitoring offers a reliable, cost-effective solution with an added layer of risk and liability reduction.   
Find out how to improve safety and reduce costs at your property
Our best-in-class emergency phone + monitoring solutions provide peace of mind and are backed by decades of expertise
Learn More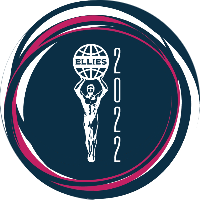 2022 ELLIES WINNER
Best Supplier -
Communication System
FirstNet and the FirstNet logo are registered trademarks of the First Responder Network Authority. All other marks are the property of their respective owners.
CATEGORIES TAGGED
CATEGORIES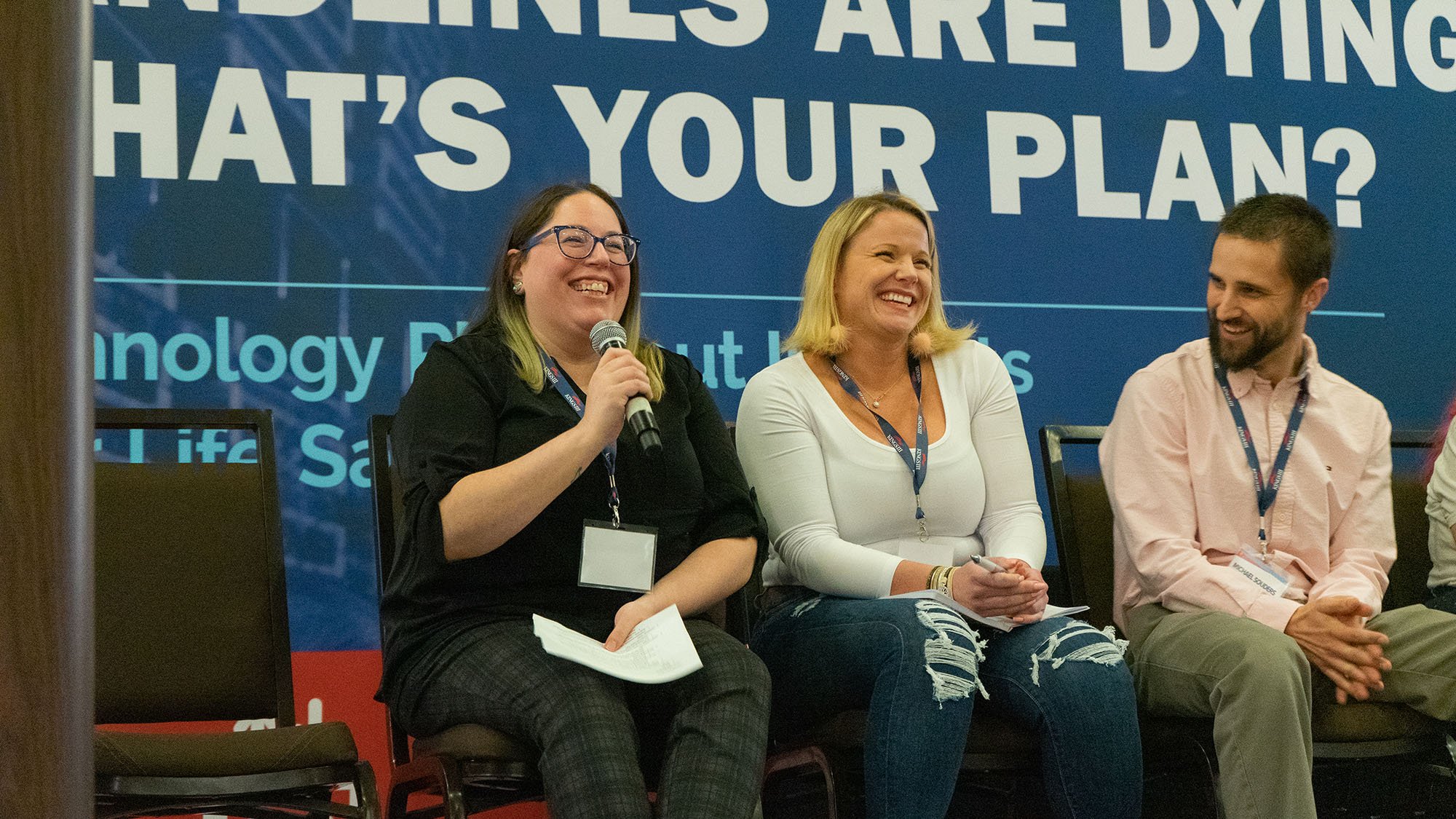 We're honored to be recognized by our employees and The Dallas Morning News by making the daily newspaper's Top 100 Places to Work list for the 4th year in a row, falling in at 26th in the midsize companies category.