Kings III Expands Emergency Monitoring Benefit via FirstNet Network®: What You Should Know
Kings III has some exciting news! We have been approved for the use of FirstNet®, Built with AT&T, which is a nationwide communications network built with and for first responders and other public safety personnel. This service will be invaluable when commercial networks are overloaded due to natural disasters or state of emergencies.
Using an emergency communications company that uses FirstNet provides both you and your tenants some major benefits when it comes to safety that you wouldn't otherwise have access to. Here's what you need to know:
FirstNet benefits:
Creates a more reliable and interoperable network
For years, first responders have relied on more than 10,000 separate radio networks, which are often incompatible with each other during emergencies. This can cause confusion and slow down the help that is often desperately needed. FirstNet, on the other hand, is a single, nationwide, network dedicated to public safety communications.
Connects and helps protect first responders in rural America
Of course, emergencies can (and do) happen anywhere; not just in high-population areas. FirstNet reaches locations where coverage is often spotty or difficult. How? FirstNet uses all AT&T LTE spectrum bands and a special lane of connectivity called Band 14 – nationwide, high-quality spectrum specifically set aside for FirstNet. During an emergency, this band – or lane – can be cleared and locked just for FirstNet subscribers. FirstNet is also bringing more reliable communications to rural communities across the country – covering over 2.71 million square miles nationwide and growing.
Enhances awareness in emergencies
With FirstNet, users can get access to high-speed data, location information, images, and video that can mean all the difference in an emergency situation. FirstNet network, devices, and apps will help to speed awareness and collaboration in the public safety community.
Offers priority and preemption capabilities
With FirstNet, the nation's law enforcement officers, firefighters, paramedics, and other first responders have always-on priority and preemption.
Delivers readily available capacity during large events
FirstNet can assist during large events like concerts, festivals, and sports games — wherever a large crowd gathers in a single location. FirstNet provides the bandwidth needed to help coordinate public safety resources and respond to incidents.
Creates an innovative ecosystem of apps and devices
FirstNet delivers applications, devices, and services tailored to the needs of public safety. When public safety needs a reliable network, FirstNet will help enable smartphones, laptops, and other specialty devices.
Provides reliability and security when disaster strikes
During a natural disaster, FirstNet helps to ensure a reliable communication system to assist public rescue crews before, during, and after a natural disaster, giving them and those who support them (like Kings III) priority over non-emergency callers.
Ensures a coordinated response to human-caused disasters
Incident commanders use FirstNet to identify resources in neighboring jurisdictions that can be available. FirstNet will deliver a broadband network with built-in interoperability to enhance public safety.
Drives innovation in life-saving and public safety technology
This new ecosystem can invite entities to compete to deliver applications and other services. This can maximize the value of every public safety dollar spent by creating an increasingly competitive marketplace.
Read our blog post on emergency planning: preparing for the worst. 
Deploys the broadband network first responders need
The FirstNet approach is "with public safety, for public safety," through a consultation and outreach program in the public safety community. The goal is to understand the capacity, coverage, and service of public safety grade tools.
For more information about FirstNet, see First Responder Network Authority's video here.
Kings III's equipment has been approved for the use of FirstNet. It provides a dedicated and differentiated broadband communications experience. We are excited to allow existing and new customers to utilize our all-inclusive emergency phone solution to opt to upgrade to FirstNet for FirstNet eligible customers as a part of their package.
More about Kings III's All-Inclusive Solution
Kings III has offered emergency communications services for over 30 years, with an emphasis on customer service.
Our call center is staffed with skilled, trained, and human professionals, 24/7/365. Our operators are Advanced Emergency Medical Dispatch certified (AEMD). This allows them to offer step-by-step pre-arrival medical instructions until help arrives, including CPR, if needed. An AEMD certification meets and exceeds all national safety requirements and allows for dedicated attention in the event of an emergency.
Contact us to get more details on utilizing Kings III's all-inclusive service, backed by the powerful FirstNet network.
FirstNet and the FirstNet logo are registered trademarks of the First Responder Network Authority. All other marks are the property of their respective owners.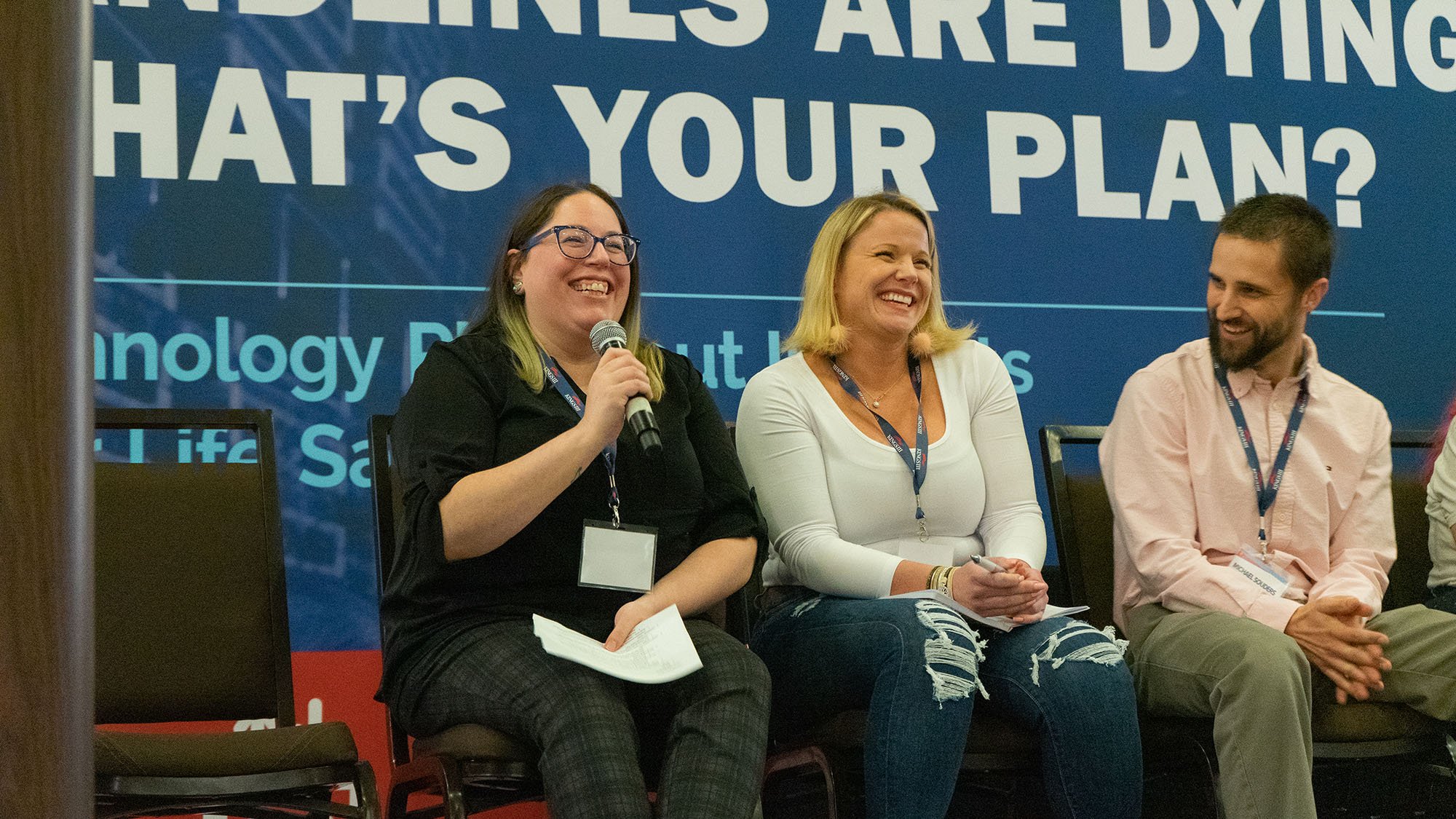 We're honored to be recognized by our employees and The Dallas Morning News by making the daily newspaper's Top 100 Places to Work list for the 4th year in a row, falling in at 26th in the midsize companies category.