Kings III Continues to Operate As Critical Infrastructure During COVID-19 Crisis
Kings III staff is still on call and hard at work on site. Due to the nature of what we do, we're considered what the government dictates as critical infrastructure. Our emergency dispatchers are still on the job because our never-sleeping Emergency Dispatch Center must remain open to serve our customers during this intensely unpredictable and dangerous time. During the many state-wide shelter-in-place orders, we are limiting our field team work to emergency service calls and installations only. This includes taking care of non-operating phones for our customers. 
What is Critical Infrastructure?
It's any system or network that is considered absolutely essential to the security of a community or nation's public health, economy and/or public safety. The United States Department of Homeland Security (DHS) identifies 16 specific sectors for critical infrastructure:
Chemical sector

Commercial facilities sector

Communications sector

Critical manufacturing sector

Dams sector

Defense industrial base sector

Emergency services sector

Energy sector 

Financial services sector

Food and agriculture sector

Government facilities sector

Healthcare and public health sector

Information technology sector

Nuclear reactors, materials, and waste sector

Transportation systems sector Water and wastewater systems sector 
The DHS acknowledges that by compromising any of the above sectors, it could be crippling in regards to our country's security, economic security, or public health and safety. To learn more about what each sector consists of and why each is considered critical, visit this site. 
Kings III is Designated As Critical Infrastructure
Kings III is considered part of the Emergency Services and Communications sectors. Kings III's primary function involves providing a response for day-to-day incidents and emergencies in the public buildings that utilize our services. This sector is made up of five main functions: Law Enforcement, Fire and Rescue Services, Emergency Medical Services, Emergency Management, and Public Works. Our work is classified as Emergency Management.
Other Critical Infrastructure Relies on Us
Not only are we considered critical infrastructure in being part of the Emergency Services and Communications sectors, it's also important to note that among other sectors deemed as critical infrastructure, there is a dependency upon our work in order for these sectors to function properly. For instance, many of our clients are in the Commercial Facilities Center, Government Facilities, and Healthcare and Public Health sectors. Because of this, we have a responsibility to continue business as usual and to protect our customers deemed as critical infrastructure as they continue to carry on with their businesses. The National Response Framework can provide some context and direction in regards to both operating and protecting the Emergency Services Sector as it relates to other critical sectors. 
Furthermore, the National Elevator Industry has stated that they are actively engaged to ensure elevator work continues, and that at this time, there are no restrictions placed around preventative maintenance, callbacks, responses entrapments, or shutdowns of elevators/escalators (view this NEII resource for full details). As you can imagine, you would be hard-pressed to find one of the 16 critical sectors listed above that doesn't regularly utilize elevators and wouldn't be impacted by the loss of elevator function. As elevator phones make up a large part of our business, it is important that we remain available to respond to elevator entrapments and other elevator emergencies. 
Advice to Our Clients Deemed Critical Infrastructure
The majority of our customers fall into property management roles, meaning, you likely hold a role within a critical infrastructure sector as well, likely as part of  the Commercial Facilities Sector. You may find yourself struggling to carry on business-as-usual while still being mindful of safety and prevention of spreading. Below are some tips to keep in mind. 
In general, here are some safety measures building owners and managers should follow, according to nyc.gov: 
In elevators, limit the number of people getting into each car at the same time to avoid crowding and maintain social distancing. People should consider only riding the elevator with their own party, taking the stairs, or waiting for the next elevator.

Building owners and managers should ensure that common areas are frequently cleaned and disinfected or consider closing them for the time being.

Pay particular attention to cleaning and disinfecting frequently touched surfaces such as door handles, stairway railings, elevator buttons, and laundry room equipment.

Tips on elevator and escalator cleanliness from NEII

The COVID-19 virus

can live on these surfaces and be transmitted by touching a contaminated surface

and then touching one's face – so keeping unwashed hands away from the face. Frequent cleaning and disinfection are important. 

Building staff and others entering and leaving the building should practice social distancing, keeping 6 feet between themselves and others, whenever possible.

Building owners and property managers should encourage tenants to stay home and only go out if necessary.
For those providing rental housing among "shelter in place" orders issued, here are some tips from the California Apartment Association:
Limit the amount of employees on-site to the very minimum required to maintain basic operations– all others should work from home when able. 

Do whatever you can to eliminate the need for in-person payments and other requests via drop boxes and online portals. 

Only perform essential maintenance/repair requests. Cosmetic-based requests can wait.

Be sure to keep your customers updated on any limitations when it comes to staffing as well as any other pertinent information regarding COVID-19.

Get in touch with vendors to learn about their availability during this time and make alternative arrangements, if necessary. 
Additionally, stateside.com is keeping a compilation of 2020 State and Local Government Responses to COVID-19.   
We're still taking every necessary precaution to prevent the spread of COVID-19
As COVID-19 continues to spread, the well-being of our Kings III team members, our customers, and their teams as well as our emergency callers is our very top priority. Know that our dispatchers will still be available to you in case of any emergency, as always.
Please be assured that while we remain focused on the health and safety of our team and their families, we are also focused on continued service to our clients. We will continue to deliver the high-quality emergency monitoring service to which you are accustomed. You can learn more about how we're carrying out business among this COVID-19 outbreak here.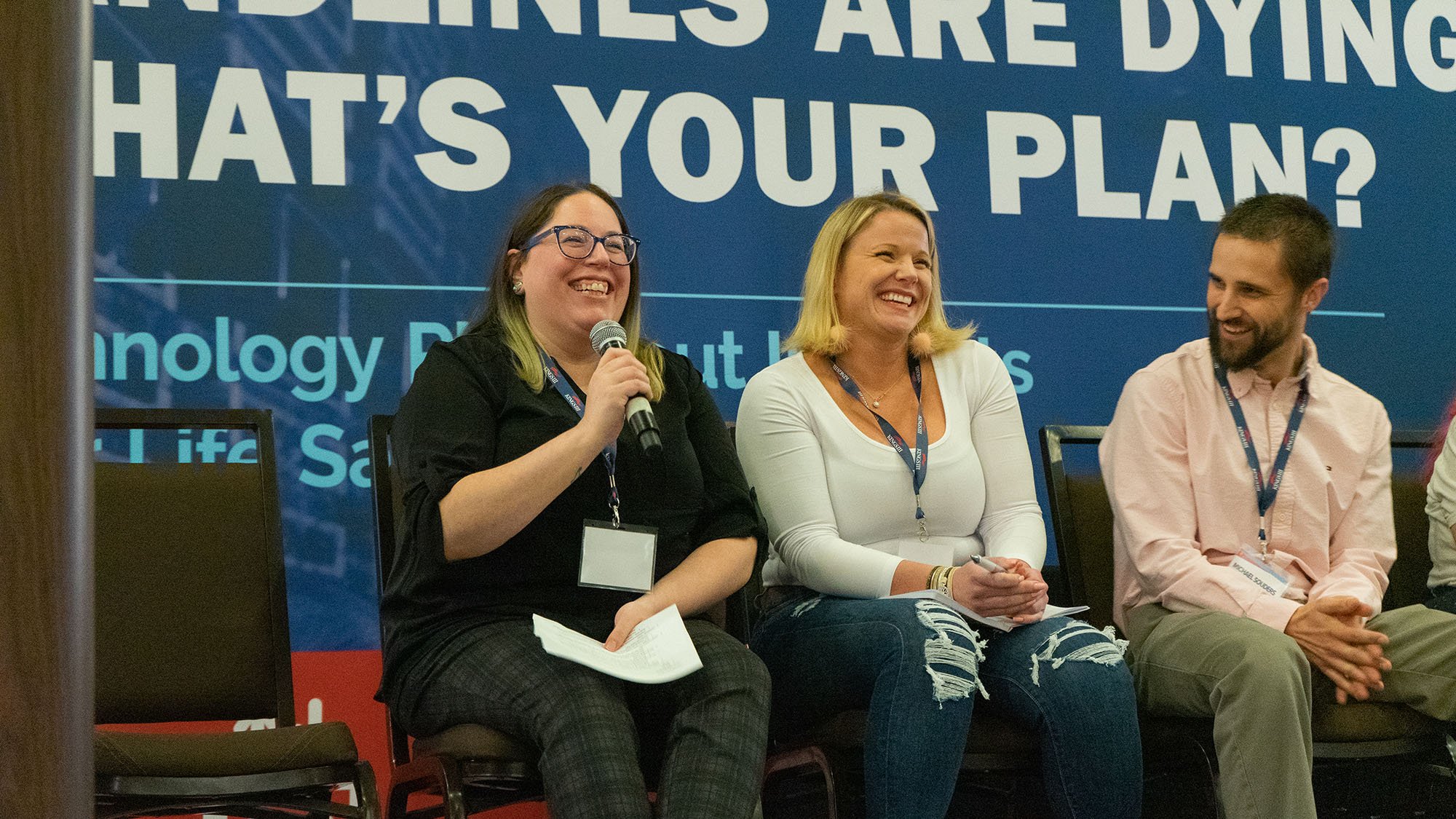 We're honored to be recognized by our employees and The Dallas Morning News by making the daily newspaper's Top 100 Places to Work list for the 4th year in a row, falling in at 26th in the midsize companies category.